12 Days of Holiday Deals 20% Something New Every Day!
FREE SHIPPING OVER $150
CURBSIDE PICKUP 12-6PM
Sweet Caroline Confections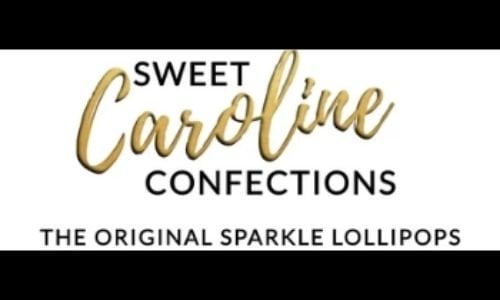 Brand owner Andrea Caroline says " Sweet Caroline Confections was certainly a sweet accident. 
I had been making semi precious jewelry for about 2 years and loved participating in craft shows and art fairs in South Florida. Fast forward to Halloween 2012: the largest handmade craft fair in Ft. Lauderdale was right around the corner and I wanted to create something both sweet and eye-catching for our jewelry customers to enjoy. I decided to make hard candy lollipops. I had no molds, and really didn't make anything remotely similar to what you see in our shop today. But despite that, our customers went crazy for our candy (jewelry, what jewelry?!). I immediately saw the potential my hard candy lollipops had and decided to leave jewelry making behind.​ "